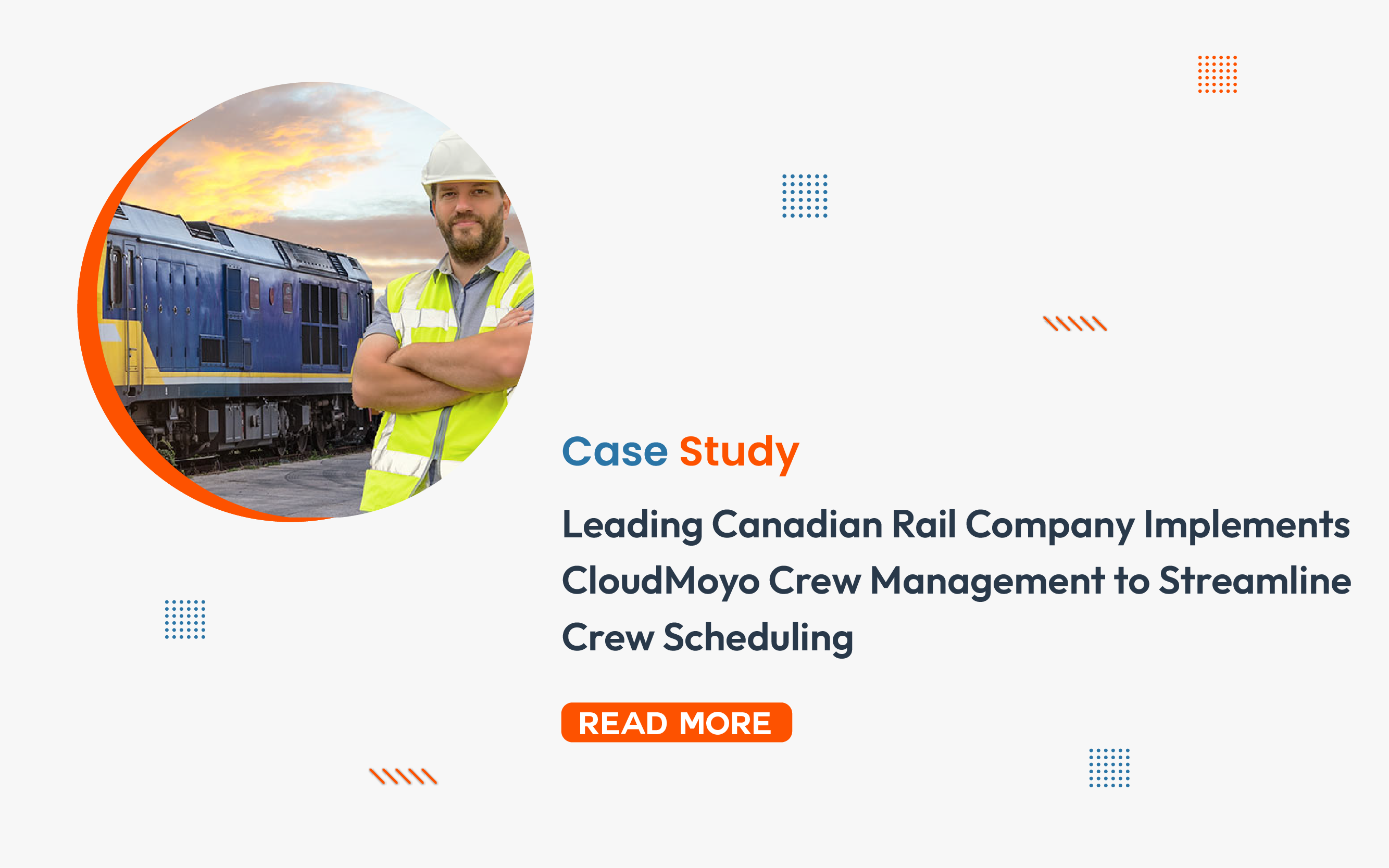 Leading Canadian Rail Company Implements CloudMoyo Crew Management to Streamline Crew Scheduling
Canada has enforced new duty and rest period rules on railway companies to ensure a balance between employee well-being and operational efficiency. These rules are meticulously designed to grant railway personnel essential recovery time between shifts and promise enhanced safety and performance.
The challenge lies in how to seamlessly adapt a business to these new regulations. The methods used for crew assignment are usually manual and non-digital. They are time-consuming and prone to errors which lead to non-compliance and inefficiency. Rail companies grapple with the urgent need for sophisticated solutions capable of alerting potential rule violations and streamlining operations. Current systems lack the finesse to implement complex protocols triggering crucial notifications. Adopting a customizable application that enables automated, flexible, and optimized crew management is essential for these companies.
Our client, a leading specialist in rail operating services, was struggling to comply with these new rules when CloudMoyo Crew Management (CCM) emerged as a game-changer. Our revolutionary platform addresses these pressing challenges head-on. CCM doesn't just ensure compliance – it redefines how railroad companies manage their workforce. From crew assignment and leave management to labor relations and timekeeping, CCM is the comprehensive solution designed to seamlessly navigate the complexities of the new regulations.
Don't let the evolving landscape catch you off guard. Download our case study to learn more!
Sign up for our newsletter