Cloud migration has grown quickly in the last few years as the COVID-19 pandemic changed the landscape of work. Companies have made strategic decisions to move to the cloud, allowing flexibility for working from home, simplifying IT, increasing agility & flexibility, and reducing overall business costs.
Gartner predicts that by the year 2026, 75% of organizations will undergo a digital transformation predicated on the cloud as the fundamental underlying platform. This forecast underscores the necessity for businesses to embrace cloud migration, as it's evolved from being just an advantage to a necessity for sustainable growth and competitiveness.
Cloud migration can revolutionize how companies operate by providing on-demand scalability, cost-effectiveness, enhanced collaboration, and robust data security. The traditional on-premises infrastructure is no longer capable of meeting the evolving needs of modern businesses because it's costly, inefficient, and unable to keep up with the rapid pace of technology. This is what's led to the widespread adoption of the cloud. By leveraging the cloud, businesses can focus on their core operations and strategic initiatives, while relying on the expertise and infrastructure of cloud service providers to handle the maintenance.
But the question remains, how can you seamlessly move to the cloud with minimal disruptions?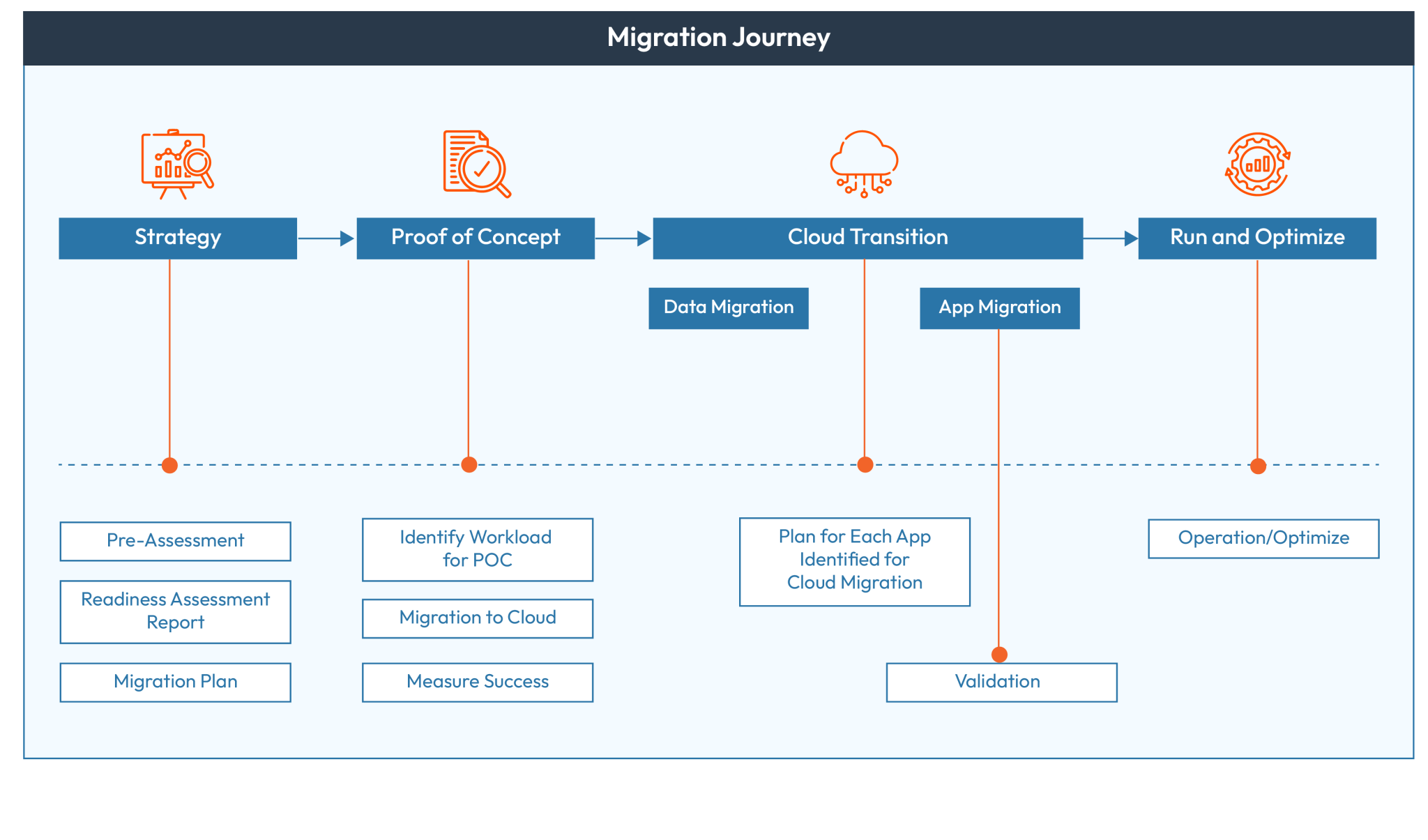 Register to watch our on-demand webinar originally broadcast on Thursday, March 30th at 10:00am PDT to learn about:
Data security in moving from on-premise to the cloud
Cost-optimized migration
Moving legacy applications to the cloud with ease
Ways to integrate existing applications with new, cloud-based apps