The Architecture, Engineering, and Construction (AEC) industry relies heavily on IT infrastructure to manage daily operations, which can be limited in terms of scalability and capacity. This becomes a challenge for companies in the AEC industry. As projects grow in size and complexity, the demands placed on IT infrastructure can quickly become overwhelming, leading to performance issues and delays. This is particularly problematic in the AEC industry, where projects often involve large teams of architects, engineers, and contractors working together to design and build complex structures. Cloud's quick scalability and pricing model allows organizations to adapt quickly to these growing needs. According to Gartner, worldwide end-user spending on public cloud services is predicted to grow 20.7% to a total of $591.8 billion in 2023.
This demonstrates the increasing adoption of cloud technology across various industries, including AEC. In this case study, we explore how a prominent construction company in the US tackled these challenges by migrating from an on-premises BI tool to Microsoft's cloud-based Power BI Premium, facilitated by CloudMoyo. By doing so, the client overcame various issues related to model size, response time, and scalability.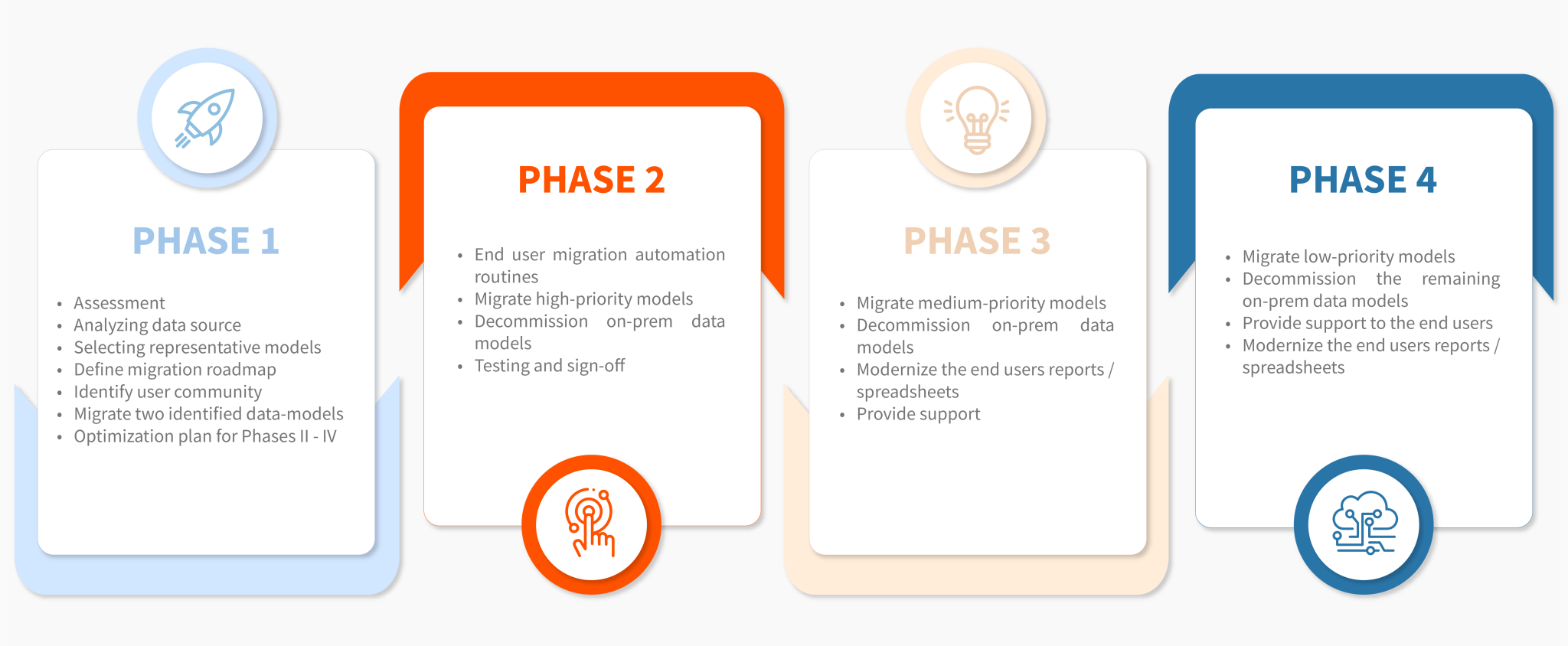 We showcase how CloudMoyo's phased approach helped our client achieve a seamless transition while delivering value across different departments and teams. If you're looking for a practical example of how cloud-based solutions can benefit your organization, read this case study.
Download to learn more!
Explore more CloudMoyo resources >>