What is Conflict of Interest?
Conflict of interest (COI) in business occurs when an individual's personal interests might compromise their judgment, decision-making, or other workplace actions. It can increase the risk of bias or poor judgment, tarnish an organization's publish image and erode trust, and even violate laws.
About the CloudMoyo COI Application
Developed by CloudMoyo, this Conflict of Interest (COI) application was built on AWS using PaaS services. This app automates the COI process and simplifies the collection of important COI information, ensuring organizational compliance with international and federal regulations. Rather than spending hours tracking disclosures and approvals, organizations can trigger automated workflows to complete the COI process, including any further necessary reviews. As a use case, Human Resources departments can streamline employee onboarding by triggering workflows within the COI app.
Other features include:
Automated workflows triggered after COI forms are sent
Easy reports tracking, digital signatures, reduced manual work
System flows include employee onboarding, employees with previously declared conflicts of interest, & employees with newly declared conflicts
Quarterly report generated – Conflict of Commitment Quarterly Disclosure
Components include security, data storage, auditing, & more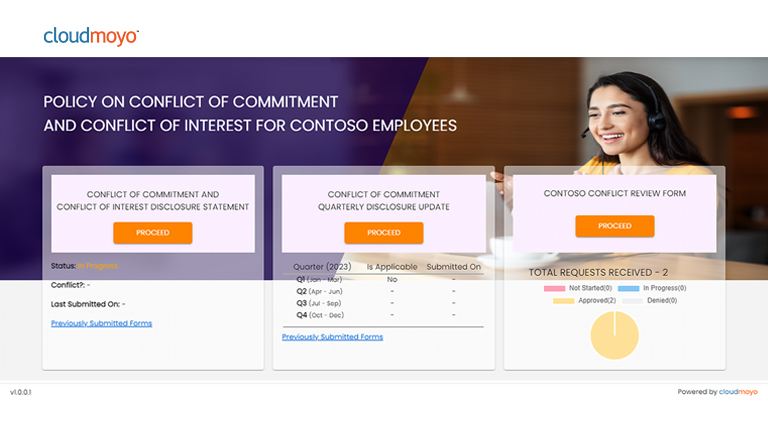 A Guide to Conflict of Interest Automation
CloudMoyo is a global digital engineering firm headquartered in Bellevue, WA, with an innovation center in Pune India. We're at the intersection of cloud and AI for enterprises across manufacturing, technology, retail, transportation, distribution, and more. 

Microsoft Certified Gold Partner for analytics & AI

 

10+ years of digital transformation experience

 

Flexible engagement models

 

Certified analytics experts and expertise

 

Cross-industry domain experience with Fortune 500 companies

 

Executive commitment to customer success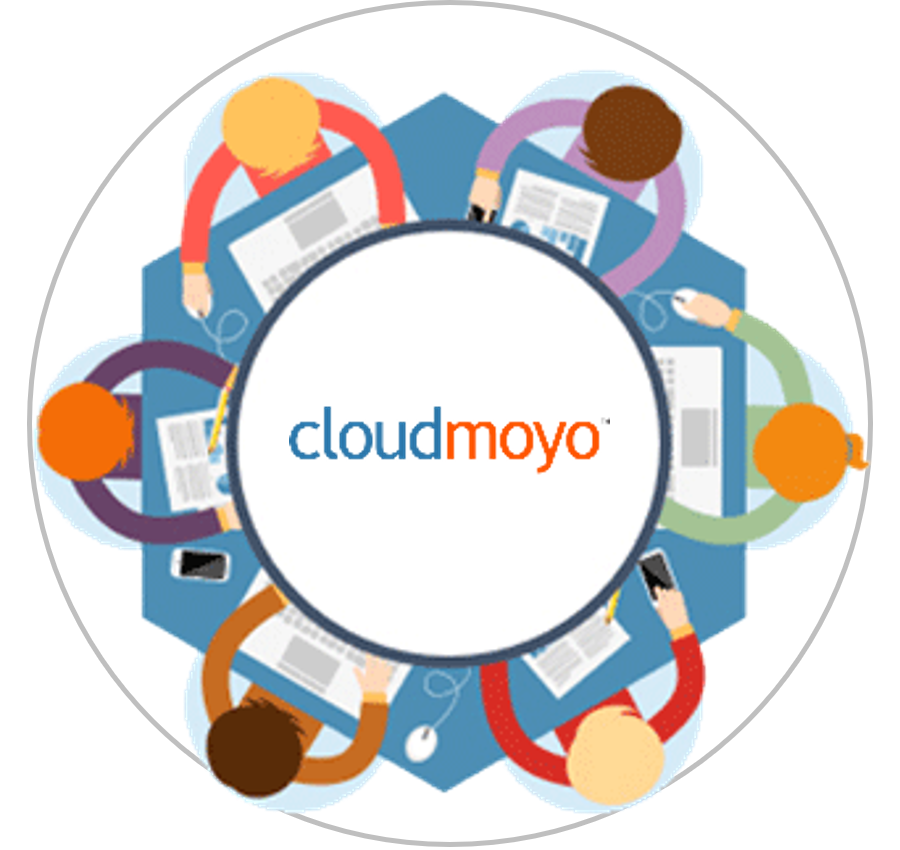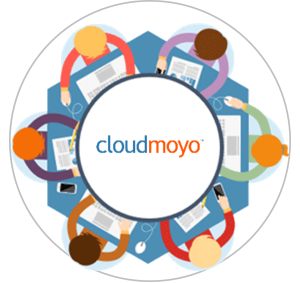 We're a leading Icertis partner, utilizing our domain expertise to accelerate end-to-end, organization-wide contract intelligence business solutions, empowering our clients in self-governance, automatic risk, and compliance monitoring, and AI-based legacy migration. 
As a Microsoft Certified Gold Partner, we empower you to democratize your data, infuse operations with AI, and innovate with cloud-native applications and integrate solutions at litespeed using our CloudMoyo Application-Analytics Framework (CAF). Our customer-focused approach dedicates SMEs and engineers to create a unique team to serve you.  
We're here to help organizations weather the storm of unforeseen circumstances and transform with resilience despite obstacles like global pandemics and unpredictable recessions. CloudMoyo serves numerous Fortune 500 customers and fast-growing companies, with an exemplary track record in creating competitive advantages through ongoing digital transformation that makes us a trusted partner among our customers. 
CloudMoyo is recognized by Seattle Business Magazine as a "Top Company to Work For" for the fourth consecutive year, ranking one on the prestigious list for 2022.