As the second quarter of 2023 comes to an end, a huge question on many of our minds is, "when will the recession happen?"
We first heard of a looming recession around July 2022 as interest rates rose and prices were increasing like crazy. Economists all around the world told us to prepare for a recession in 2023, but we're halfway through the year and it hasn't happened yet.
There are tons of conflicting indications that's made predicting this recession difficult. In the case against it, U.S. retail sales grew 0.4% Y-o-Y in April 2023 showing consumers aren't slowing down. And in May 2023, employment increased by 339,000 jobs.
However, inflation remains high, up 4.6% from 2022 and well above the Fed's target of 2%. Interest rates also remain high leading to an increase in the cost of loans (like credit cards, mortgages, auto loans, etc.) – this means a reduction in disposable income, weighing on corporate earnings and stock prices.
What does all this mean for companies? What are the effects of a recession? How should businesses prepare for a recession? And how can businesses fare better after a recession?
Companies That Thrive – Smart Investments
After the Great Recession of 2008, economists and publications began coming out with analyses about how companies fared post-recession. Newer analyses began looking at companies that flourished after recessions, outperforming their competitors and increasing their earnings steadily as the economy recovered. The difference between companies that thrived versus companies that didn't survive was preparation.
Companies that fared well after the recession focused on lowering debt prior to the recession, decentralized their decision-making, looked beyond heavy layoffs, and invested in technology. These focuses have one thing in common – operational efficiency.
How Technology Can Increase Operational Efficiency
Operational Efficiency is defined as "the ability of an organization to reduce waste in time, effort, and materials as much as possible, while still producing a high-quality service or product." It essentially means that the input required (costs, employees, time) is minimal compared to the output made (like quality, revenue, customer retention, etc.). Focusing on operational efficiency rather than aggressive cost reduction can increase your likelihood of thriving post-recession.
One way companies have increased operational efficiency in previous recessions has been through investments in technology and digital transformation. Technology can help organizations be more transparent, flexible, and efficient.
Technology (like cloud technology) can provide advanced analytics to help management better understand the business, how the recession is affecting it, and where to improve operations – this leads to better business decisions. Technology can also automate tasks (like contract lifecycle management). And technology makes companies more agile without the high cost.
3 Technology Investments to Prepare for Uncertainty
There are tons of options when it comes to investing in technology for a resilient transformation! Here are three investments our experts recommend for businesses seeking to stay competitive in the marketplace.
1) Cloud Migration
Cloud migration can help solve challenges like high setup and operating costs, infrastructure inflexibility, and minimal security. Our team of cloud experts migrates your business applications and databases to the cloud safely and seamlessly. CloudMoyo is a Snowflake cloud solutions partner, and our engineers are also Microsoft Power BI experts.
Check out our on-demand cloud migration webinar here >>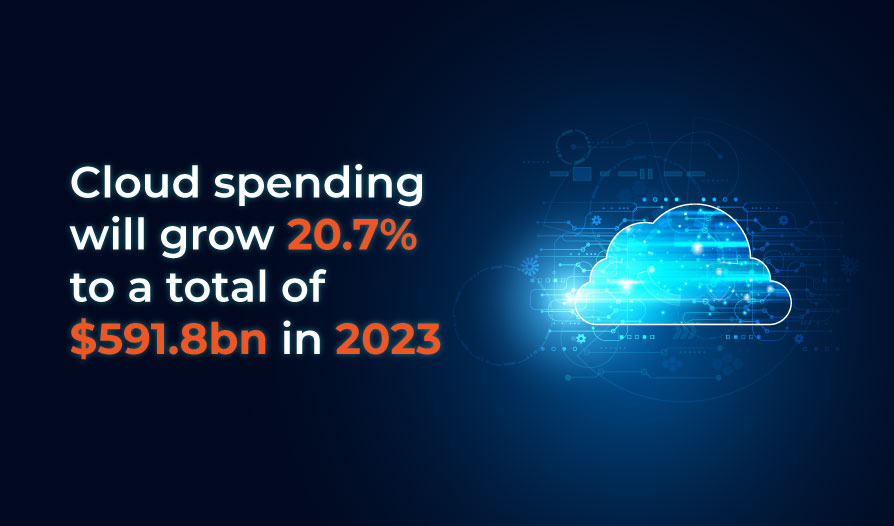 2) Data Modernization
Data modernization transforms your data into complex data landscapes to unlock actionable insights for better business decisions. Our experts focus on data management and governance to create scalable, compliant, secure, and accurate processes. CloudMoyo provides end-to-end support including migration, building, and maintaining modern data platforms so you can extract valuable insights through analysis and prediction.
Explore our full suite of data solutions here >>
3) Architecture Advisory Services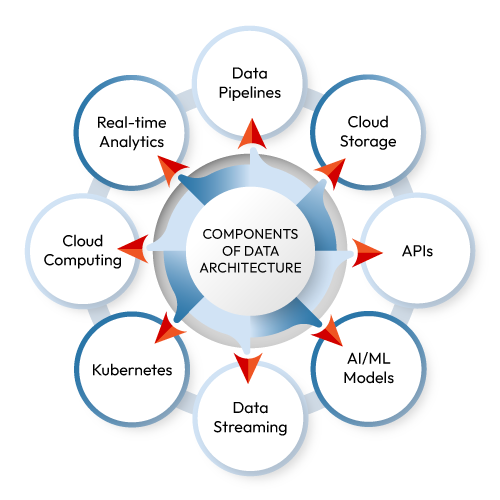 A strong enterprise architecture is necessary to migrate to the cloud, build cloud-based applications, and connect disparate data sources to the latest technologies (like Azure). It keeps your business competitive in today's technology-driven marketplace. From building architecture blueprints to creating integration strategies, our experts can modernize your legacy platforms for the 21st century and beyond.
Learn more about CloudMoyo's Architecture Advisory Services in this on-demand webinar >>
Transforming with Resilience Despite Challenges
A recession doesn't just mean surviving, it can lead to your organization thriving. With the right moves and the right decisions, like investing in the right technology, you can prepare your business to weather the uncertain macroeconomic outlook and bounce back as the economy begins to move.
Businesses that focus on operational efficiency for cost reduction fare better in the long run. Whether you improve operations with cloud migration, data modernization, or modernize your legacy apps and data platforms, the right partner will ensure you're ready for whatever comes next.
CloudMoyo is a Microsoft Partner and a Snowflake cloud solution partner that wants to help you transform with resilience. Our teams of experts are ready to support you on your digital transformation journey and help you thrive in the coming years (and beyond!).
Ready to get started? Contact us >>