Once upon a time (we mean early Q2 of 2023), the team at CloudMoyo felt that something was missing from their brand's messaging.
Technology as a subject can be complex for many. Team CloudMoyo wanted to bridge the gap between tech jargon and the everyday person to foster better communication. They needed something that would make their service offerings fun, interesting, and easy to understand for all. To have a more human approach toward their audience, they needed a voice that conveyed CloudMoyo's personality and an image that represented its expertise. So, they brainstormed for hours on end, and realized a character representing each of CloudMoyo's service pillars was the answer!
That's the story of how the CloudMoyo characters came to be. Each of our characters embodies our services in their truest form but also showcases their unique traits. After much thought, long meetings, and loads of laughter, the team at CloudMoyo is proud to introduce its characters to you.
But before you meet the characters, check out where they live!
MoyoPolis is the hustling, bustling, thriving city for CloudMoyo's characters. MoyoPolis is a metropolitan city as its residents come from all walks of life. This city is where all your dreams come true.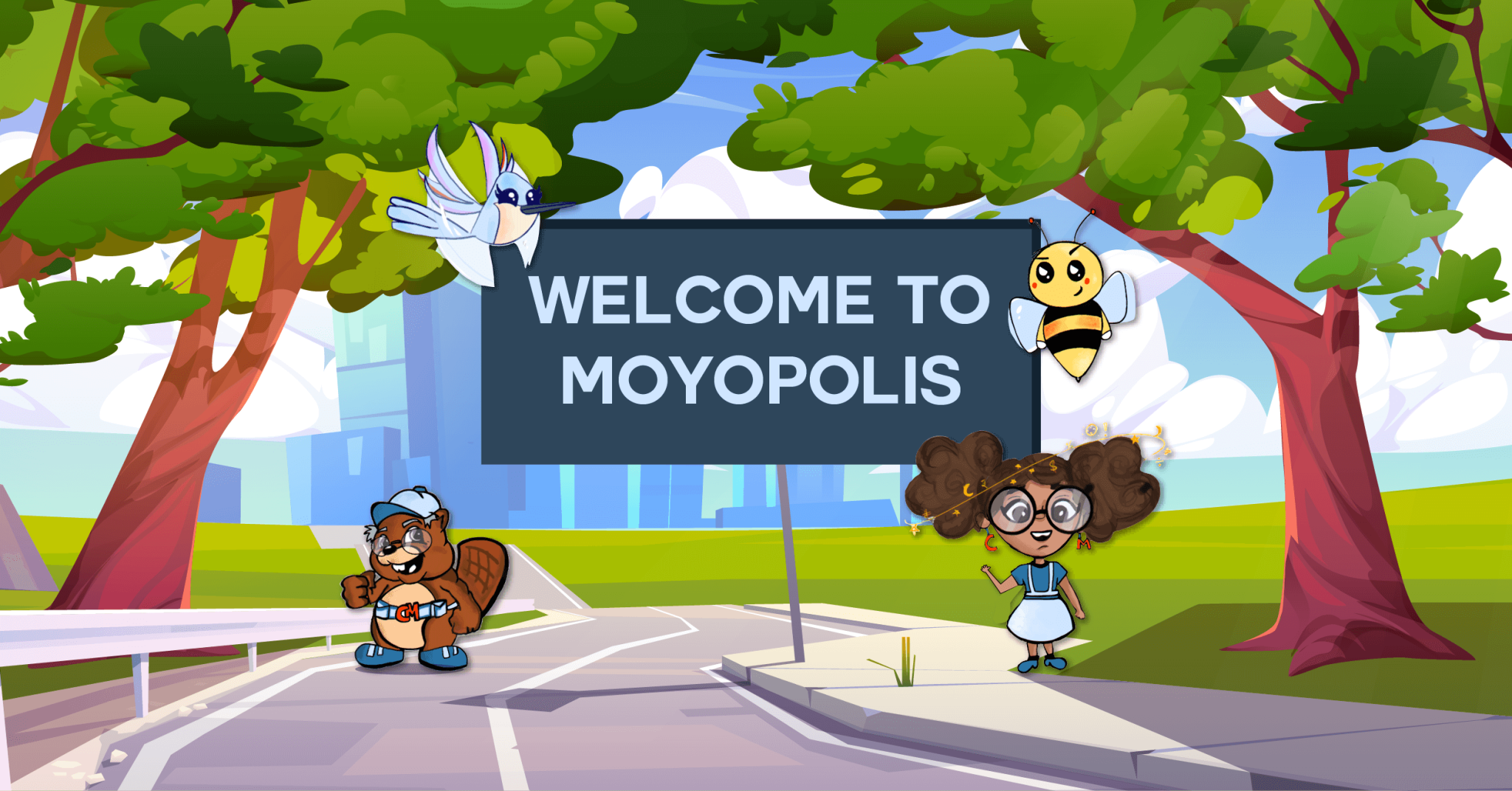 Appollo, The Most Efficient Builder Beaver: Helps You Innovate with Apps at Litespeed
Our service pillar of Innovate with Apps at Litespeed is all about Application Engineering & Integration, and Low code/No code. These services require a lot of building, and who's a better builder than a beaver?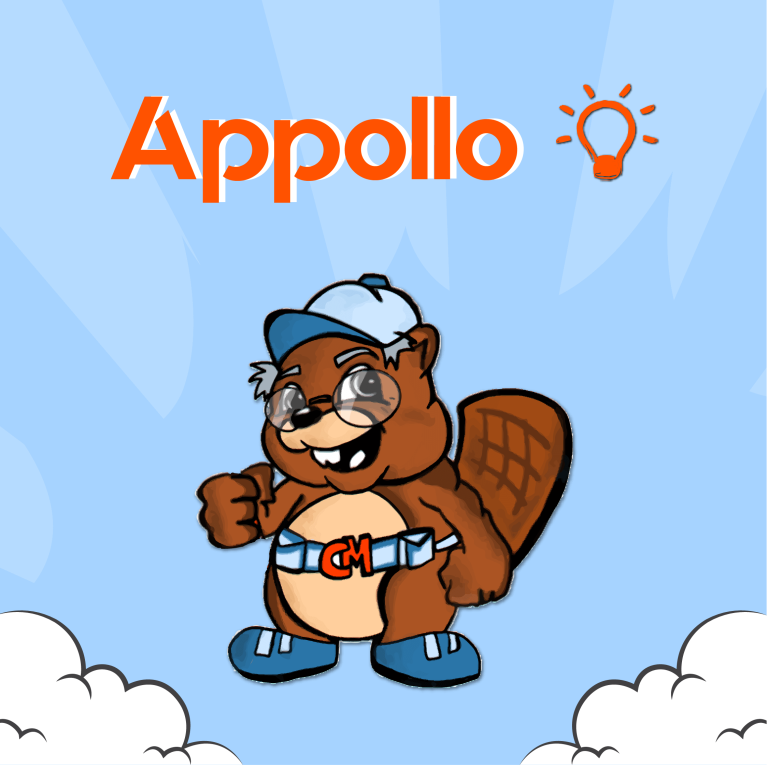 Appollo, our Gen X beaver, works hard with a positive attitude. He's the most APProachable citizen of MoyoPolis and notoriously known for his Dad Jokes. At times, he can be stubborn and chew off more than he can eat. But hey, nothing wrong with being ambitious, right?
Chip, The Gen Z Busy Bee: Spreads Gossip, Data, and Helps You Democatrizzze Data
The service pillar of Data Democratization deals with all things data like Data Management & Governance, Data Engineering, and Data Analytics. It's all about gathering and spreading data across the organization efficiently. That's why Chip, the enthusiastic and logical busy bee is the perfect candidate to democratizzze data.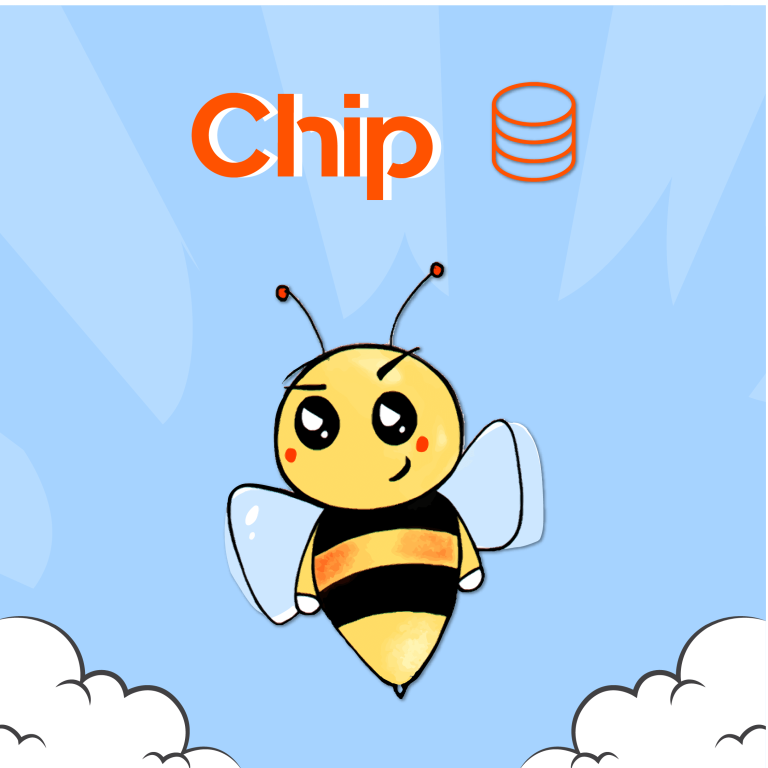 Always buzzing with new ideas and optimistic energy, Chip is the resident Gen Z of MoyoPolis. Along with democratizing data, Chip is a busy bee when it comes to all the latest tea. Chip sometimes has pick-me energy and a short attention span, but he's one of the smartest bees at MoyoPolis.
Fast as Light, Sage, The Smartest Hummingbird: Ensures You Accelerate with Contract Intelligence
The Accelerate with Contract Management service pillar transforms contracts with the help of the Icertis Contract Intelligence (ICI) solution. Who do you call when you need legal help? A smart lawyer of course! That's why Sage – the intelligent, quick, and efficient hummingbird represents our ICI service pillar.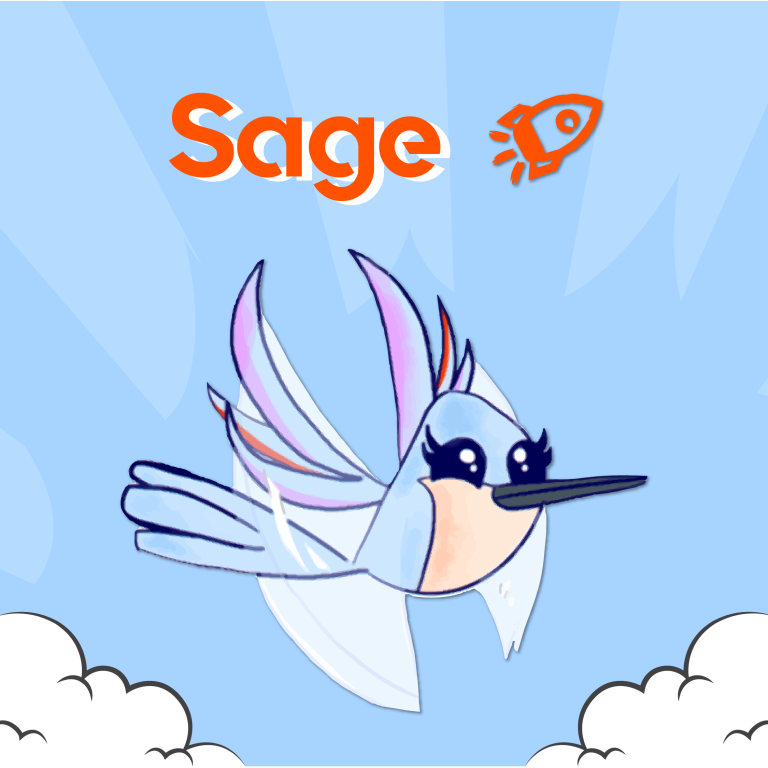 Sage, the book smart hummingbird, knows the world of Contract Intelligence in and out. A millennial at heart, Sage's high IQ and agility make her the smartest lawyer of MoyoPolis. Although a little tightly wound and not the best at expressing emotions, Sage is loved for being a supportive friend.
AIsha, A Child Prodigy and The Rising Star of MoyoPolis: Young but Can Infuse AI Like Magic!
As the name suggests, the service pillar of Infuse AI deals with our services which include AI/ML, IoT, and Natural Language Processing. Since AI is a comparatively new service and seems like a technology that's out of the world, Aisha, too, is a child prodigy with the mystical ability to see the future.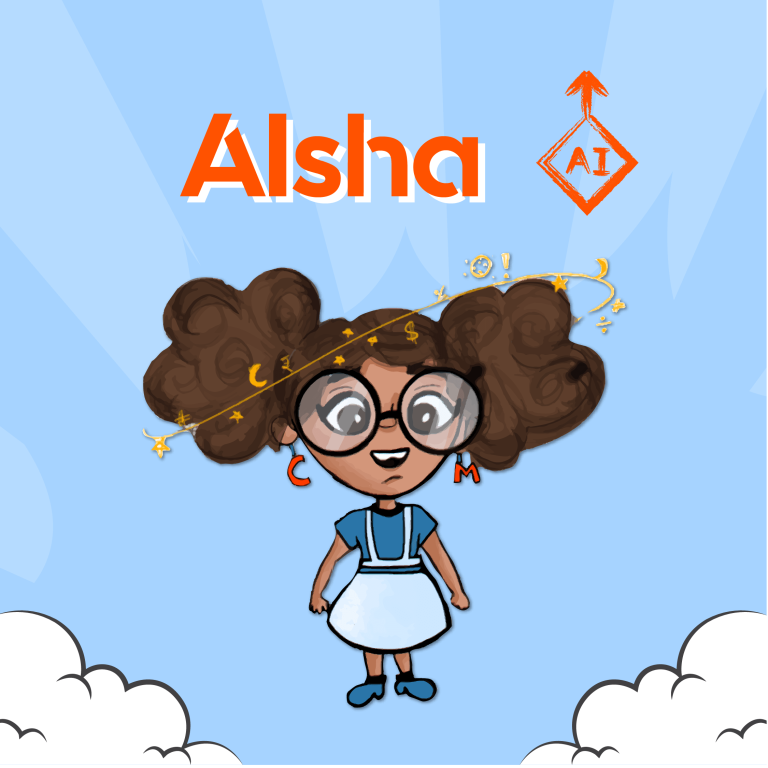 AIsha, representing Gen Alpha, is the youngest citizen of MoyoPolis and one of the most promising kids in the city! Using her natural ability to see the future, AIsha Infuses AI like magic. 🔮 AIsha makes mistakes and needs assistance now and then, but with her, the future is bright!
Are there more citizens?
That's all the citizens of MoyoPolis (for now)! They were each brought to life by identifying a need. They're here to talk to every one of you, to guide you with the utmost ease so you can transform with resilience.
Our experts are just a call away – for a consultation or even just a coffee chat! We'd be happy to guide you on your journey of digital transformation.